Benefits Our Clients Love
Personalized Travel Planning is the NEW way to Vacation!
Customization
We plan a vacation that you want to take, not one that is pre-set for you. See the sites that you want to see and on your time. Customization is the way to see it all!
Travel Preference
Travel Preferences are what you prefer when you travel. Whether you want breakfast included each day or concierge class, we provide you with exactly what you are looking for, each and every time you book with us.
Comprehesive Arrangements
We plan everything for you from transfers to travel insurance. We provide you beautiful travel documents that contain your complete itinerary.
Direct Contact
We are always just one phone call away. You will always and immediately get a real person whether you have questions before your vacation or during. We promise you will be satisfied with our "one phone call" guarantee.
Life is Better Traveling Team of Agents
Providing you personalized travel vacation planning with our first-hand knowledge and experiences of varoius destinations and suppliers. Contact one of our many highly-qualified travel agents to make sure your next vacation is PERFECT!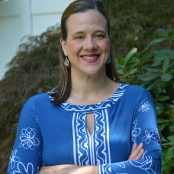 Owner and Certified Travel Associate
Mary has been in the travel industry for many years and believes that a customized travel experience is the best way to travel. She built her business on her own personal travel experiences, including having traveled to over 20 countries on 4 continents. Mary is a Certified Travel Associate with the Travel Institutes and believe in staying up to date in her industry with continuing education and travel.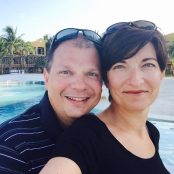 Orlando Area and Mexico Specialist
Kathie loves to plan customized vacations to any Disney Destination, Mexico, and the Caribbean. She has personally stayed at many of the Walt Disney Resorts, and various resort in Mexico. She is the travel consultant to work with for friendly travel planning to these destinations.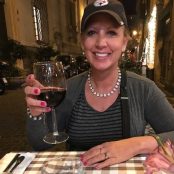 European Destination Specialist
Sonja started to travel after raising her two children. It is now a PASSION! She turned this passion for traveling into a career where she is helping clients customize their vacation experience and help make memories that last a lifetime.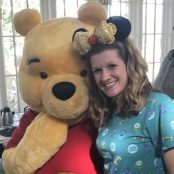 Disney Destination Specialist
Melissa is THE travel consultant to plan your next Walt Disney World vacation. She always says she has Pixie Dust running through her veins and if she plans your next vacation, you will not be disappointed by her magical service.
Heather Joyce
Disney Destination Specialist
Heather loves to share her tips, tricks, and hacks for traveling with children to Disney. She would love to help you plan your next Disney vacation so it can be a magical vacation that creates memories of a lifetime.
Alicia Graves
Disney Destination Specialist
Alicia loves to share how each Disney trip is one to create new experiences and memories. As a planner at heart she would love to take that part off your plate to help plan your next trip. She has traveled to Disney with various age ranges and willing to help you figure out what plan would fit you for your next trip!
Olita Spinks
United States and South American Specialist
Olita has always had a passion for travel. It all started when she started taking day trips through the breathtaking Texas hill country with her two children and her love of travel escalated! She has been all over the United States taking in many of our nation's most historic sites, experiencing the vast diverse and savory culinary scenes with some of the best wines, and trekking the most inspiring and magical scenic landscapes. She has had some epic and memorable adventures along the way!
Avril Eklund
Family and Multi-Generational Travel Specialist, Nellie Dog Travel
Avril has loved to travel and plan travel agent since she was a little girl. Today she focuses on Family and Multi-Generation travel. She is building her own Travel Agency called Nellie Dog Travel Agency.