Life is Better Traveling
Customizing the Vacation Experience
​Is it difficult for you to weed through all the information and reviews on the Internet? Do you struggle with everyone around you telling where you "need to go" so you feel overwhelmed? Do you wish that someone with expertise would just listen to your ideas, answer your concerns quickly, and help you plan an amazing vacation?
Your Heading Here
At Life is Better Traveling we understand that you may have never used a travel agent before. Many people contact ​us to help plan their ​vacations because:
there is too much information out there to weed through, and you aren't sure where to start

everyone around you is telling you where to look and you feel overwhelmed


you want to make sure you have everything you need for the trip


you want a real person who can answer your questions and quickly
If any of the above resonates with you, then using a Life is Better Traveling travel agent to help plan your ​next vacation is a great way to make sure it is amazing! ​

​Choose one of our many Highly Qualified Travel Agents to start planning today.
The Life is Better Traveling Team
Mary Yohannan, CTA // Owner and European Vacation Planning Specialist
Favorite city in the world...Budapest, Hungary
Mary has been in the travel industry for many years and believes that a customized travel experience is the best way to travel. She built her business on her own personal travel experiences, including having traveled to over 20 countries on 4 continents.
Mary started Life is Better Traveling as a travel agency built on authenticity, love, and integrity. Mary likes to get to know her client's travel preferences so when they travel they the travel experience that will create memories of a lifetime. Mary's customizes vacations for Europe, Disney, Universal Studios Orlando, the Florida Keys, the Caribbean, Mexico, Hawaii, Alaska, United States, and the French Polynesia.
Mary is a Certified Travel Associate (CTA) with the Travel Institutes and believe in staying up to date in her industry with continuing education and travel. She also has several other training's with Disney, Universal Studios Florida, CIE tours, AmaWaterways, Royal Caribbean, and many more.
Mary is also a contributor to the Pittsburgh Moms Blog(SM). She loves to write articles about her travels and giving advice on how to travel with kids! CLICK HERE..to see some of her articles.
​#1 RATED Travel Agent in the Pittsburgh area on Travel Leaders.
​See what Mary's Clients say about her….CLICK HERE
Sonja Hester // European and Caribbean Vacation Planning Specialist
​Favorite ​Place in the World...Blue Grotto in Italy
Sonja​ has a true passion for traveling which she has turned ​into a career​ helping clients customize their vacation experience and help make memories that last a lifetime.
Sonja is Italian through and through. She has family members who live in Italy, so any chance she get to go over to visit​ them in Salerno. Sonja speaks some Italian, but her strength come in knowing how to get her client's around this beautiful country with ease.
​

Sonja is also a certified as a Hawaii travel specialist! If you are thinking of taking that family vacation to Hawaii, she is the person to help you plan an amazing adventure.
Sonja is always loves a challenge and the opportunity to help you travel from Italy to Hawaii and everywhere between.
There are so many ways to live a life. Let Sonja help you see them all!
Melissa Snyder // Disney Destination Vacation Planning
​Favorite Place in the World...Walt Disney World
​Melissa is 100% certain that she has pixie-dust running through ​her VEINS!
​She has a genuine love and appreciation for Disney that has spanned a lifetime having traveled 22+ times, including 7 times in the last 8 years. She has stayed on property, at Budget, Moderate and Deluxe, resorts, and ​also ​off-property. ​​She has traveled with multiple children, as young as 10 weeks old (I have tips for nursing moms!), and has traveled ​as a multi-generational family (including seniors), larger, extended family groups. ​
​Melissa loves PLANNING and troubleshooting ​all-things Disney. Her clients say she is very knowledgable and patient with the amount of questions they ask her. ​Whether you are thinking of taking a day trip, ​a 7-day getaway ​, or ​a split between Disney and Universal Orlando, Melissa would love to help make sure that your planning is stress-free. ​She wants to make sure that the BEST souvenirs ​you take home from ​your Disney Destination vacation are heavy doses of Disney magic AND many, MANY priceless memories!
​Melissa is a graduate of the College of Disney Knowledge.
Kathie Murray // Disney, Caribbean, and Mexico Vacation Planning Specialist
​Favorite Place in the World...Disney or Cancun

Kathie is a true Disney fanatic and she is passionate about all things Disney. Kathie has visited Walt Disney world so many times, she has lost count. She has even become a Disney Vacation Club Member and Annual Pass Holder so that she can experience the magic even more often. During her numerous visits, she has stayed at a variety of Disney resorts, including value, moderate and deluxe. Her favorite so far has been Kidani Village at Disney's Animal Kingdom Lodge but Pop Century Resort is a close runner-up.
Kathie is self-proclaimed "foodie" and is knowledgeable about the various dining options at Disney. She has a degree in Culinary Arts and works full time as a pastry arts instructor and she definitely knows where to find the best meals and treats while visiting Disney. Whether you're looking for sushi followed by fireworks at California Grille or dining with princesses at Cinderella's Royal Table, Kathie can help guide you in determining what Disney Dining Plan is best for you or what reservations you need to score.
While Kathie loves to visit Walt Disney World, she also loves to relax on the beach while sipping a margarita. She has traveled to Cancun and Mexico's Rivera Maya numerous times with her husband and family and has stayed at a variety of all-inclusive resorts including Riu Palace Resorts, Secrets Resorts, El Dorado Resorts, Now Resorts and Ocean Coral and Turquesa. She loves the ability to grab an early flight from the East coast to Cancun and have lunch on the beach before noon. Her firsthand knowledge of the various resorts, dining, activities and excursions in this area make her a top-notch agent to work with.
Looking to plan an upcoming vacation and feeling overwhelmed with all the choices or you don't know where to even begin? Let Kathie Murray help take the guess work out of it while saving you time, money and stress.
Don't delay in contacting Kathie to get your VACATION QUOTE TODAY! Fill out the form below and you will be hearing from Kathie!
As a graduate of the College of Disney Knowledge, Kathie is recognized as an individual who has attained a special knowledge of Disney Destinations (not an agent, affiliate or employee of Disney).
​Heather Joyce // ​Disney and Cruise Vacation Planning Specialist
​Favorite Place in the World....Florida Beaches

Heather is an absolute Disney enthusiast!! She has been to Disney so many times she has lost count. To her, every trip to Disney is a unique experience, and hold new and exciting memories. Heather truly believes that Disney is a place for all ages, as she has traveled with younger pirates and princesses to swash-buckling teenagers. Each time she was able to plan a magical vacation that was stress-free.
Heather has stayed in each category of resorts on property, and knows exactly where the best rooms are on several properties. She also has extensive knowledge of the various restaurants on Disney property as she and her family have dined in almost every restaurant. Heather also has a good understanding of which meal plan will work best for your family's needs, and some helpful tips in understanding if a Park-Hopper ticket is the way to go.
Heather loves to share her tips, tricks, and hacks for traveling with children to Disney. She would love to help you plan your next Disney vacation so it can be a magical vacation that creates memories of a lifetime.
I can't wait to talk Disney details with you!
As a graduate of the College of Disney Knowledge, Heather is recognized as an individual who has attained a special knowledge of Disney Destinations (not an agent, affiliate or employee of Disney).
Heather is a Certified Sandals/Beaches Specialist. She is able to perfectly plan that all-inclusive romantic couple getaway or family Caribbean getaway for you and your family. Make sure to ask Heather about why you NEED butler service on your next Sandals or Beaches vacation. The answer will surprise you.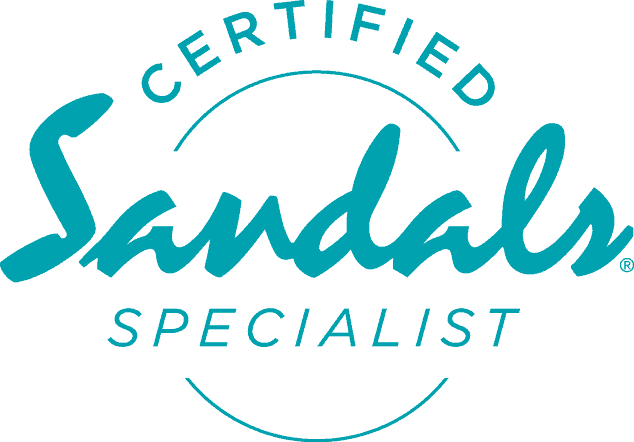 ​Alicia Graves // Disney Vacation Planning Specialist
​Favorite Place in the World...Disney

On Alicia's list of favorite things to do, travel is right up at the top! Disney being the destination of choice. She has been visiting Disney since a young child and now takes her own family to Disney.
Alicia loves to share how each Disney trip is one to create new experiences and memories. As a planner at heart she would love to take that part off your plate to help plan your next trip. She has traveled to Disney with various age ranges and willing to help you figure out what plan would fit you for your next trip!
Alicia can't wait to help you with all your Disney needs!
​As a graduate of the College of Disney Knowledge, Alicia is recognized as an individual who has attained a special knowledge of Disney Destinations (not an agent, affiliate or employee of Disney).
​Olita Spinks // ​South American and USA Vacation Planning Specialist
​Favorite Place in the World....​Anywhere in South America

Olita has always had a passion for travel. It all started when she started taking day trips through the breathtaking Texas hill country with her two children and her love of travel escalated! She has been all over the United States taking in many of our nation's most historic sites, experiencing the vast diverse and savory culinary scenes with some of the best wines, and trekking the most inspiring and magical scenic landscapes. She has had some epic and memorable adventures along the way!
Olita grew up surfing, skating and sunbathing in South Padre Island, Texas and spent her adult life two-stepping and experiencing the more unusual city life of Austin, Texas. Some of her hobbies include boxing, aerial silks, hiking, dancing and teaching/directing/ choreographing/watching musical theatre!
Homeschooling her children as allowed her to incorporate education, learning experiences, history and of course FUN into every trip. She likes to find unique experiences as well as classic must-sees into vacations.
Olita took Travel and Tourism classes at the college in Austin including a class called "Western Hemisphere Destinations." Her love for all destinations in the Americas escalated because there is so many amazing places to discover especially South America. Olita has decided that she would pass on her love and fascination of the Americas on to everyone she can.
---
​Client Testimonials
​Iceland & Baltic Sea Vacation
​Mary Yohannan is a travel consultant who is way ahead in her skills and knowledge of the travel industry. She made our trip to Iceland and the Baltic Sea a most pleasurable and relaxing adventure. She went above and beyond for our group and everything was organized to the letter.

We all thank Mary for her hard work, attention to detail, and patience dealing with our group.
​​Mary was extremely helpful every step of the way. This was my first time planning a major intentional trip and Mary's advice helped to guide me in the right direction. I always felt assured that I was making smart decisions with Mary's advice. Even with some personal hiccups along the way, Mary was a fantastic support system.It is obvious that she knows what she is doing and is passionate about helping people get the most out of their trip!
​​Universal Orlando Vacation

​​Mary was amazing from beginning to end! She literally took care of EVERYTHING! She genuinely wanted to help us make our vacation amazing.

From the back and forth on trip decisions and answering all my questions I never felt as if I was a bother to her. Shes like a friend helping you plan your vacation with, she gets excited with you!

We only had a weekend trip but Mary took the time to understand the kind of vacation we wanted and made it happen! When I got my itinerary I was so excited!

I can't wait to go on vacation again because Mary truly makes it a worry free experience! I kept feeling like I forgot something because all I had to do was relax and enjoy my vacation! Thank you Mary!
​TINKER

​​Las Vegas Vacation
​​​Sonja is enthusiastic and and cheerful. Her goals were the same as ours, best experience first best rate second. We had to change plans last minute since a hurricane was landing in Florida. She helped us switch flights with no up charge, find a great hotel in Vegas and booked activities last minute. She is awesome!
​Bill and Sandy
​​​Caribbean Cruise Vacation

​​​Hello Sonja,

We want to thank you for all you did to make our cruise so easy for us. The itenery was so easy to understand, the Holland Cruise Line was a excellant choice.

Thank you for the excursions you planed we had a great time. We are looking forward to the trip you are planning for us in Italy. The least we can do is let other people know how easy you make it to travel.

Thank you again for all your efforts.
​Mitchell Family

​Disney Vacation
Melissa was absolutely fantastic to work with. She helped us plan a trip within three weeks of us leaving and left no detail uncovered. When our outbound flight was delayed by two hours, she took care of rescheduling everything for that evening while we were on the plane. I would HIGHLY recommend Melissa to help plan your Disney Vacation. I look forward to having her help plan our next one.
​​Harrigan Family
​​​​Disney Vacation

Planning this trip to Disney was so easy with Melissa's help. It was like planning a trip with a close friend . She supported every decision and help me make the right decision for our family. She even reminded me of things to bring and additional details that were so helpful once we got there especially traveling with a small child and baby . I am so grateful for her help and I have suggested her to help two of my friends plan their Disney vacations already . When we go back I definitely plan on contacting Melissa again to help us
​​Maul Family

​​Danube River Cruise Vacation
​Mary and her staff saved our vacation! We had booked a European Christmas Market river boat cruise through Life is Better Traveling. We were cruising between Budapest and Nuremburg, Germany. Less than 24 hours before our Lufthansa flight left, Lufthansa airline pilots went on strike and all our flights were canceled. Mary and her staff worked for hours and hours to get our flights from Orlando, FL to Budapest re-routed. We, not only received new boarding passes, but the flights were even better than Lufthansa!!! We were re-routed to Austria Air, OMG, so much nicer than Lufthansa. We cannot thank Mary and her staff enough for all they did for us! All our accommodations were excellent!
Want FREE vacation planning information?
Sign-Up for our newsletter and get great vacation planning tips and destinations.
We do not share your information with any other parties.